Our new Lumenis AcuPulse is the market leading Fractional CO2 laser, delivering sophisticated ablative treatments in less time and with excellent results.
This treatment can also remove moles, skin tags and warts avoiding surgery and surgical scars.
Expert Professional Care
Delivered by Professor Kayvan Shokrollahi, our consultant Burns, Plastic and Laser Surgeon ensures you receive the highest level of care during you consultation, treatments and aftercare.
Before and After Images for Laser Skin Resurfacing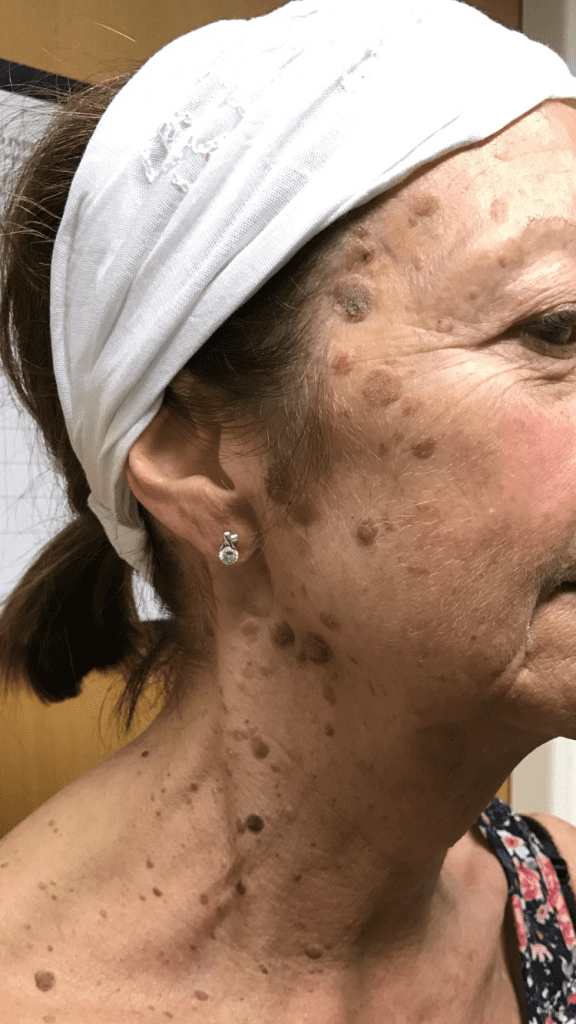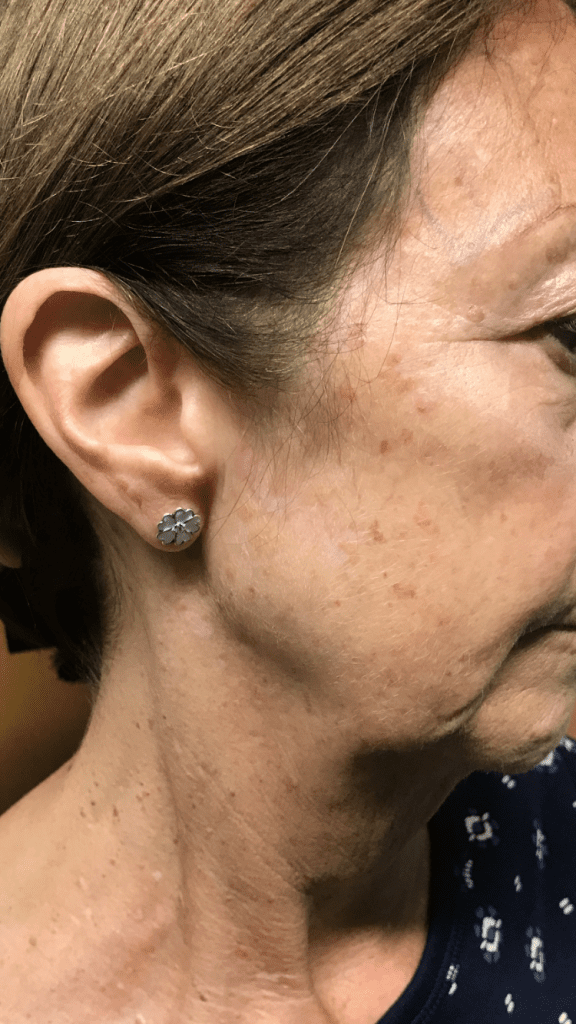 Copyright Prof K.Shokrollahi
How does laser resurfacing work?
C02 laser resurfacing treatment works in two ways:
Firstly by creating microscopic heated channels in the skin causing visible and remarkable skin tightening during the actual treatment, as well as triggering the process of new collagen and elastic fibres production for long-term rejuvenation.
Secondly, the laser acts more superficially in the skin removing blemishes, pigmentation, sun damage and irregularities as well as a reduction in wrinkles, including deep lines.
The treatment can also be combined with subtle fillers to retain the natural, youthful yet dramatic results.
This combination of treatments provides a natural, healthy-looking skin.
Tailored Treatments
Professor Shokrollahi offers tailored treatments to suit individual needs including Skin rejuvenation, Laser scar revision or laser eye lid surgery.
The most suitable type of surgery and the likely outcome will be discussed in your appointments, with Professor Shokrollahi.
Before considering surgery it is important to be aware that all procedures carry a certain amount of risk and it is important that you understand the risks involved with C02 laser treatment specifically.